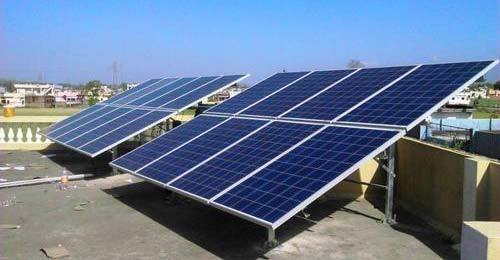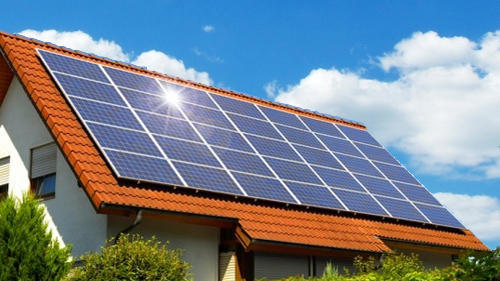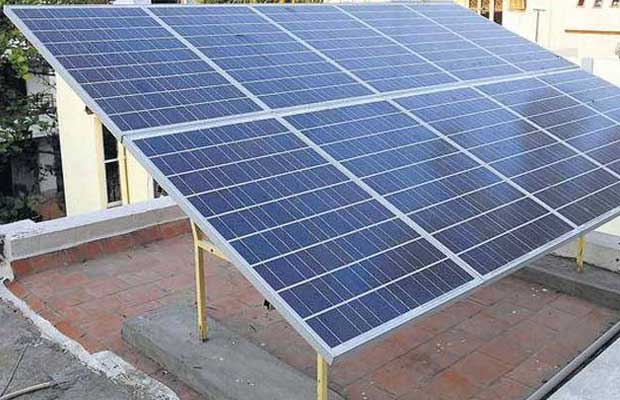 Solar Rooftop Power Plant
A Solar rooftop, is a photovoltaic system that has its electricity-generating solar panels mounted on the rooftop of a residential or commercial building or industrial. The various components of such a system include,Photovoltaic Module,Mounting Structure,Solar inverter,cables,electrical accessories
Rooftop mounted systems are small compared to ground-mounted photovoltaic power Plant with capacities in the megawatt range. Rooftop PV systems on residential buildings, commercial buildings, & Industrial systems feature a capacity of about 3 kilowatts (kW) upto customer requirement
The biggest advantage of installing rooftop solar panels is that they offer cost savings
It is a secure investment
It increases access to energy.
Support from the government
Reduces carbon footprints
Green source of energy
Low maintenance cost
Suitable for Indian climate
Solar Street Light

Solar street lights are raised light sources which are powered by solar panels generally mounted on the lighting structure or integrated into the pole itself. The solar panels, charge a rechargeable battery, which powers a fluorescent or LED lamp during the night
Most solar lights turn on and turn off automatically by sensing outdoor light using solar panel voltage. Solar street lights are designed to work throughout the night. Many can stay lit for more than one night if the sun is not in the sky for an extended period of time.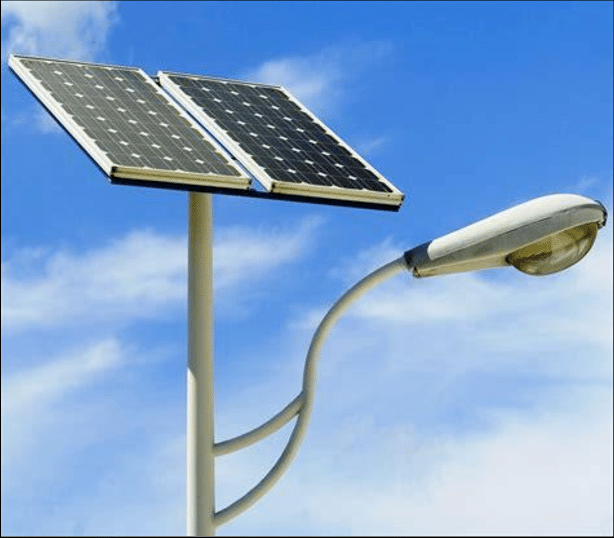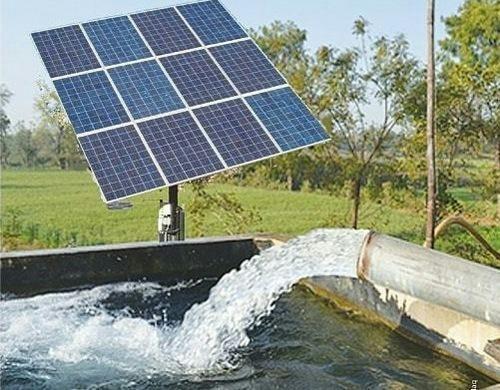 Solar Water Pump

Solar-water pumps run on electricity generated by photovoltaic panels or the radiated thermal energy available from collected sunlight as opposed to grid electricity or diesel run water pumps. The operation of solar powered pumps is more economical mainly due to the lower operation and maintenance costs and has less environmental impact than pumps powered by an internal combustion engine (ICE). Solar pumps are useful where grid electricity is unavailable and alternative sources (in particular wind) do not provide sufficient energy.
The solar panels make up most (up to 80%) of the systems cost. The size of the PV-system is directly dependent on the size of the pump, the amount of water that is required (m³/d) and the solar irradiance available
Industrial/commercial/ground mounting
Module mounting structure tilts the modules at a fixed angle determined by the latitude of the site, the requirements of the load (appliances which are powered by the PV power system) and the availability of sunlight. The fixed mount should be stable and well vet, he lower operating and maintenance costs and heavy rainfall
a Pole
a Roof
free-standing on a ground support
integrated into a building
The Nujum tata power solar company due to his qualified, dedicated & experienced team has overall brilliant experience in commercial, industrial & ground mounting structure with overall excellent customer reviews.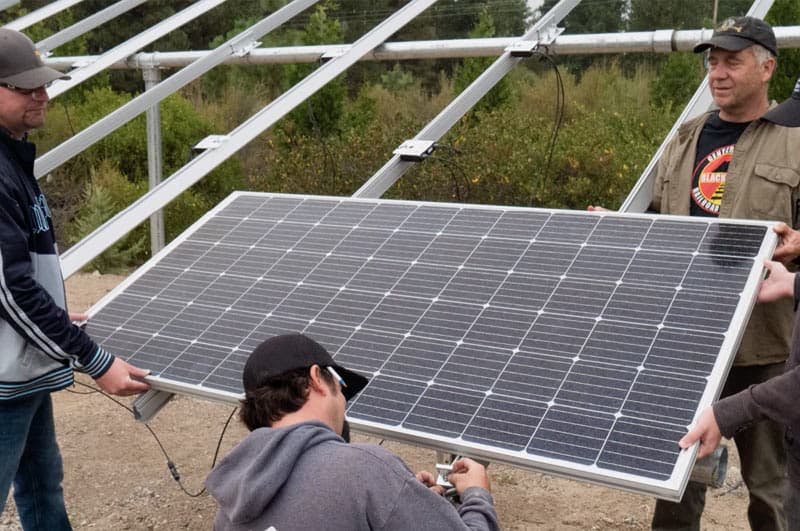 The Nujum provides hybrid inverters which provide energy storage devices for the region facing issues of frequent power cut.
By providing energy storage devices, customers can maintain continuous power through the solar system without power cut
Installation & Commissioning
The Nujum is committed to the process of assuring that all systems and components of a Solar PV plant are designed, installed, tested, operated, and maintained according to the operational requirements of Gov Norms. A commissioning process may be applied not only to new projects but also to existing units and systems subject to expansion, renovation & revamping